Crafting bracelets with Paracords
Making your own crafts with paracords. How about making a (friendship) bracelet? Nice thing about these bracelets is that you can make them in different levels of difficulty.
Doable for kids, but also for the advanced among us.
Crafting with children
Last week Ilse on Kreanimo posts the favorites DIY of 2017 and this week the topic is DIY with kids. My kids love to craft. Actually from a young age they are often crafting and it's not even that I always put them to work. I have a big bag with toilet rolls, folding leaves, wool and glue always ready to go.
So they can get right to work!
The big hobby book
The boys often get their inspiration from the big hobby book. An old book that belonged to my husband, my sister used to have this book too. Super fun to watch them make things out of these that I used to make with my sister too.
Getting started with Paracords
Last year it was a promotion at the grocery store Deen. Paracords. Paracords is one of the strongest types of rope in the world.
So strong it is used in extreme sports! For example, mountain climbing, survival and even parachuting. Paracords were first used by American soldiers.
Besides using it to make all kinds of things together, she also made bracelets out of it. Since we are naturally climbers ourselves, these ropes were a hit with the boys.
Making bracelets
There were two ropes in each bag we got at the time. Grandma collected a lot of them and in a magazine she got the difficulty level with a link to an instruction video. The one and two star bracelets were very well made by the boys themselves.
When we got the bags in, we already made some. Now during the Christmas vacations we came across the bin of ropes again and the boys asked me if we could make some bracelets again. We decided to make the 'a star' cobra bracelet.
What do you need for the Cobra bracelet: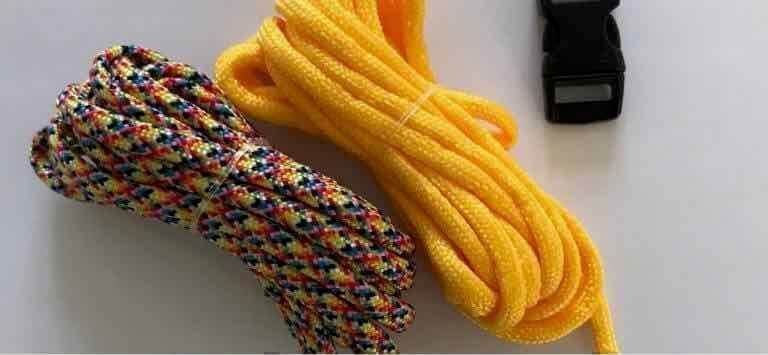 How to make this bracelet with paracords:
First measure the length of your arm and follow the instruction video's which you can find through the instruction video's. Measuring and placing the beginning knot are very easily explained. You can do this together with your child(ren). Follow video number 4 for the Cobra bracelet. This Cobra stitch is easy to follow and also great for children to complete.
The only thing they needed help with was putting on the buttons. This bracelet is quick to make and as soon as you as an adult have tied the ends, your child can show off his or her own homemade bracelet.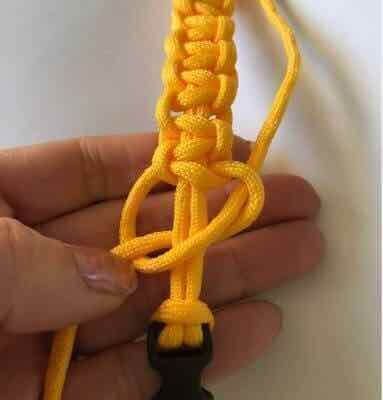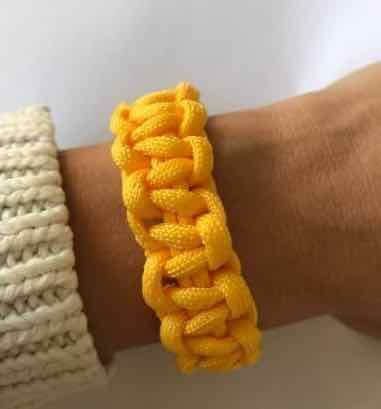 Buy paracords
We got these ropes at a grocery store promotion. Have you become enthusiastic now and would you also like to make these bracelets (with your children) one day. Or much more spectacular, because believe me, this bracelet was easy, but there are other gems among them as well. Look for all the information about paracords on this site
Of course it is also possible, that you have become enthusiastic about these Paracords bracelets, but you don't have time or desire to make them yourself. At Zininsieraden you can buy these bracelets, which are even more beautiful and professional than these homemade ones.