Culture in Spain- Take a tour of geniuses
A vacation in the Spanish Costa Dorada quickly brings sun, beach and sea to mind. But for those looking for a little more cultural depth, there is the Tour of Geniuses. An educational and inspiring introduction to four artists who found their inspiration here: Picasso, Gaudi, Miro and Casals. Are you looking for culture in Spain? Be sure to read on.
Vacation in Spain
It is not surprising that most people come to Costa Dorada for the sun, the beach and the sea. Costa Dorada is located in the Catalonia region an hour's drive south of Barcelona. Also a popular spot for Dutch vacationers in the fall. This is partly due to its 216 km long coastline and beautiful sandy beaches, but also its many festivals and events. Anyway, not everyone goes to Spain for the beach and the sea. What that is Spain of course much more. If you are looking for culture in Spain, the 'Tour of Geniuses' is an instructive and inspiring introduction to four artists who were inspired here. Namely Picasso, Gaudi, Miro and Casals.
The tour of geniuses
The 'tour of geniuses' route connects places where these geniuses lived and worked. Start the drive at Reus, then drive on to El Vendrell, then go to Montoig del Camp and finish in Horta de Sant Joan. What you can discover here?
Gaudí
The architect Antoni Gaudi is best known to many for the Sagrada Familia in Barcelona. Always been curious about his birthplace? Start your journey in Reus. This is where Gaudí was born in 1852. His birthplace can now be visited in the 5-storey Gaudí Centre. You can find a Gaudi walking tour at the local tourist office. This tour will take you past his house on Calle Sant Vicenç and the Sant Pere church where he was baptized, among other places. Gaudí finished high school in Reus, after this he left for Barcelona to study architecture.
Pau Casals
The next stop in this piece of culture in Spain is El Vendrell. El Vendrell is located about 40 km north of Reus. El Vendrell is the birthplace of Pau Casals. Pau Casals may not be as well known as Gaudi to the wider public, but of course that says nothing. Even if 'you don&#8217t know someone'the history behind this can still be incredibly interesting. Pau Casals is one of Spain's most renowned cellists. Born in 1876 and first played an organ in El Vendrell's church. The Pau Casals museum is located in Villas Casals, the former vacation home he had built there in 1910. The Pau Casals International Music Festival takes place every summer in July and August; those interested can also visit his grave in El Vendrell cemetery.
Find all the information about Pau Casals Museum here.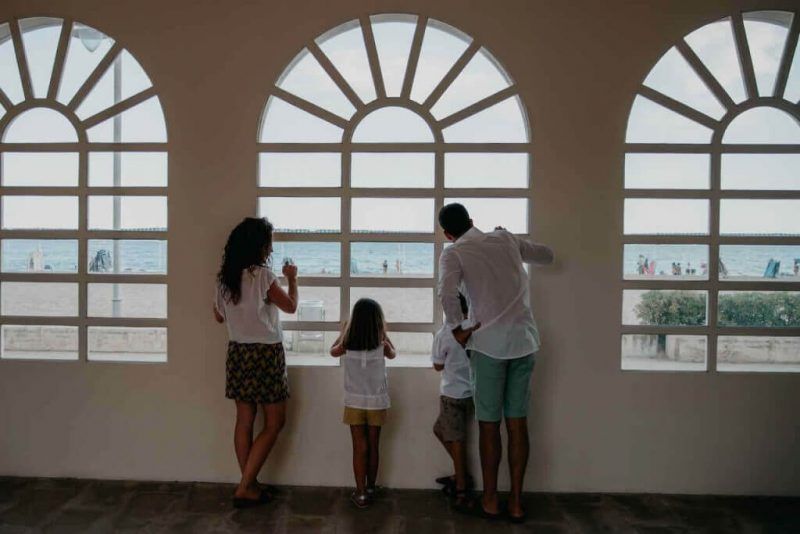 Museu Pau Casals- Adriana Abella-Wisconsin
Joan Miró
The next place in this tour is the Mas Miró estate. This estate is located near Mont-roig del Camp 20 kilometers from Reus. While Gaudi was best known for modernism, the painter Joan Miró is a well-known artist within the movement of surrealism. In 1911, Miró first came to this estate to recover from an illness. For 65 years he returned to this place every summer. The landscape became his inspiration for the painter's distinctive color palette. These include his painting 'The Farm'. The beautiful landscapes can be explored on a bike ride, which can also take you to the beautiful beach of La Pixerota and Mount La Roca. Still looking for more culture? Then the Centro Miró is definitely worth a visit.
All information about Mas Miró estate can be found here.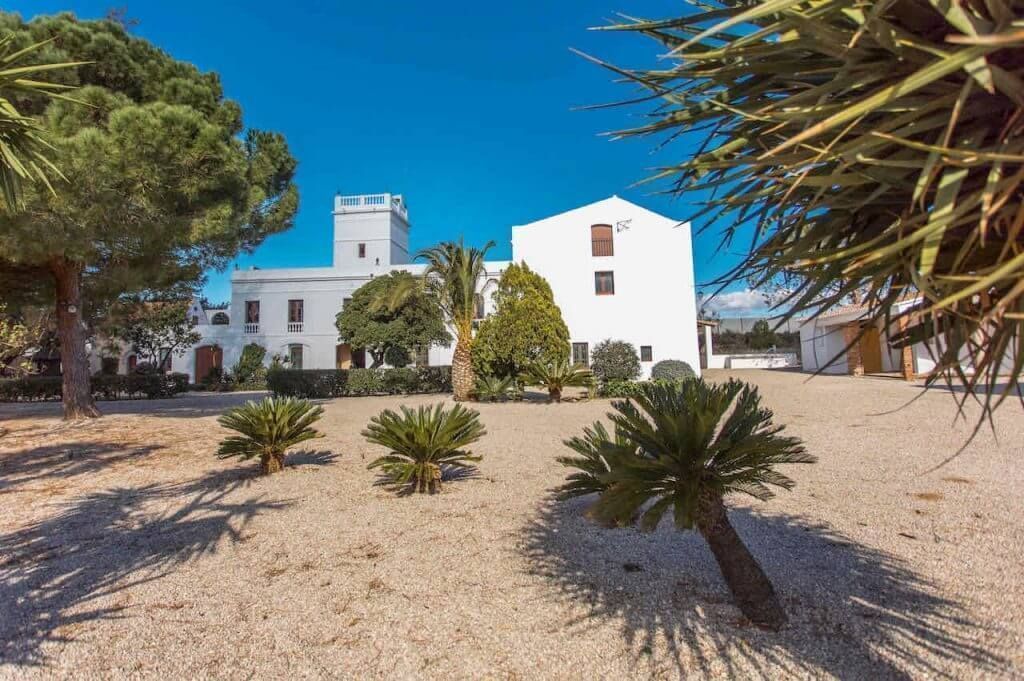 Mas Miró- Adriana Abella- Wisconsin
Picasso
The 'Genius Route' ends in Horta de Sant Joan, just over an hour's drive from Mont-roig. Pablo Picasso visited the village only twice, in the summer of 1898 and 1909. On both occasions, his visit improved his health and inspired his creativity. The area is featured in many of his paintings, including the reservoir in Horta and the factory in Horta de Ebro. Visit the Centro Picasso museum to see examples of his work and walk past places Picasso visited in the historic town. There is also a hiking trail to the cave where Picasso stayed with a friend for a month in nearby Els Ports National Park.
Here you can find all the information about the Centro Picasso Museum.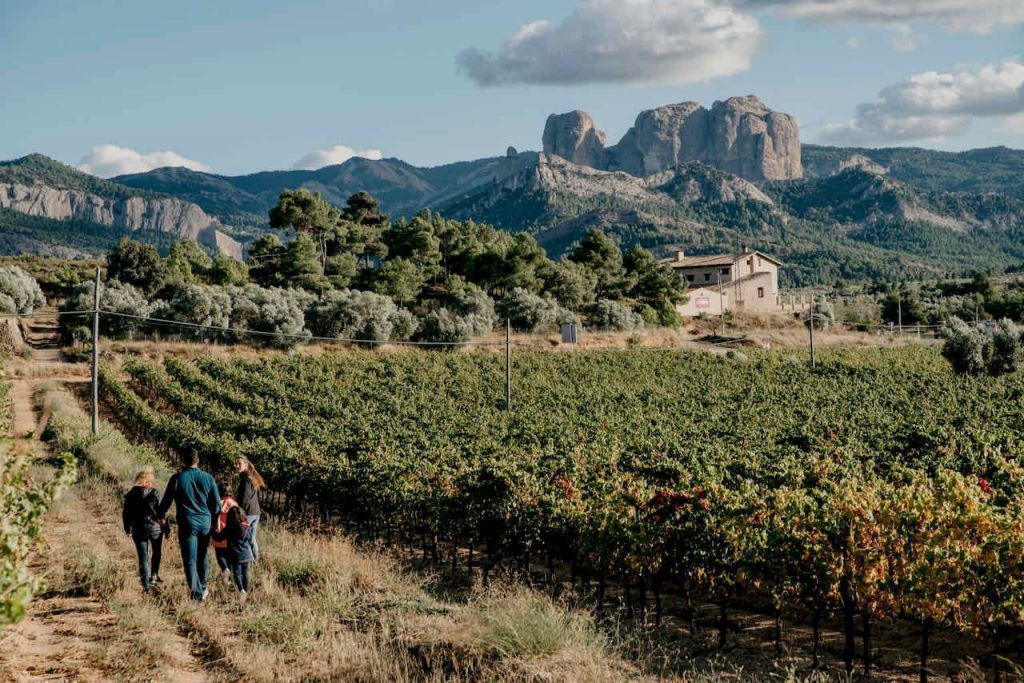 Horta del Sant Joan_ les roques d'en Benet- Adriana Abella-Wisconsin
Even more culture
There are other activities as part of this itinerary. So you can go to vermouth tasting in Reus, visit a vineyard and wine cellar tour outside El Vendrell (with cello accompaniment composed by Pau Casals) and take a photography course in Mont-roig del Camp. Enough culture in Spain you would think.
Should you now want to find all the information about this route. On the site of El Paisatge des Genis you can find all the information (also in English.