Crochet hugs- it's very easy to just do it yourself
Crocheting cuddly toys, More and more you hear that people have this as a hobby and I totally get it. Because as hard as it may be at times, crocheting and knitting is super fun to do. My sons often give the instructions and this time it was: 'Mommy, crochet this dragon for me?'. Also a knitter or crocheter?
Read along.
Crocheting stuffed animals
Crocheting and knitting, it's not that hard and by doing you get more and more handy. Sometimes you have to watch YouTube videos, such as how to make a magic ring (something that is often involved in crochet hugs), but by watching carefully and learning the tricky English names of the stitches and abbreviations, it becomes more and more fun to do.
Starting a hobby
Crocheting soft toys is something to start with. Feel free to use the wool from Zeeman for this, because this is fine. Yaki the dragon is also made with Zeeman wool and idt was a project that actually went quite well.
For a moment things went wrong with the belly, but luckily I quickly found out and after starting over with this part, the dragon was quickly finished.
Finding patterns
The pattern of Yaki the dragon comes from Freubelweb. On this site you will find so much inspiration to crochet cuddly toys but also many more fun ideas to crochet and knit. I started this myself because I had problems with my eyes. Because of this I could not read a book in the evening and although the stitches are still a bit small sometimes, I am doing quite well!
A hobby that was actually born a bit in need, but which I now enjoy doing and meanwhile I also crochet and knit sweaters and cardigans.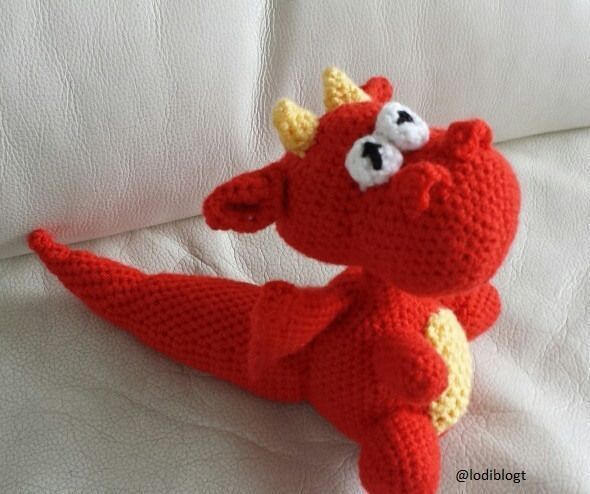 Just start and go
It is incredibly fun to crochet soft toys, but also sweaters, cardigans, blankets, you can keep busy and thankfully so, wan crocheting and knitting are really relaxing hobbies to have. If it does not work out, do not give up immediately, take it out and try again. You will see that you will succeed.